Dear eight-year-old Ronaldinho,
Tomorrow, when you come home from playing football, there will be a lot of people in your house. Your uncles, friends of your family and some other people you won't recognize will be in the kitchen. At first, you'll think you're just late for the party. Everybody's there to celebrate the 18th birthday of your brother, Roberto.
Usually when you come home from football, mom is always laughing or joking around.
But this time, she'll be crying.
And then you will see Roberto. He will put his arm around you and bring you inside the bathroom so you can be alone. Then he will tell you something you won't understand.
"There was an accident. Dad is gone. He died."
It won't make sense to you. What does that mean? When is he coming back? How could dad be gone?
Dad was the one who told you play creatively on the football pitch, the one who told you to play with a free style — to just play with the ball. He believed in you more than anyone. When Roberto started playing professional football for Grêmio last year, Dad told everyone, "Roberto is good, but watch his younger brother coming up."
Dad was a superhero. He loved football so much that even after working at the shipyard during the week, he would work security at Grêmio's stadium on the weekend. How could you never see him again? You won't understand what Roberto is telling you.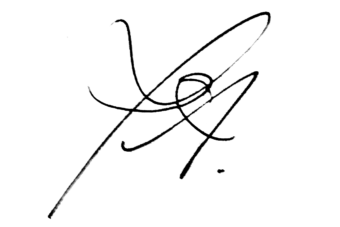 Den världskända och ikonförklarade fotbollsspelare Ronaldinho har skrivit ett brev till sig själv när han var åtta år. Brevet är en hyllning till hans liv och karriär. Ett fantastiskt initiativ från en av dem allra största. Läs och njut!
Ni finner hela artikeln och tillhörande bilder här > http://www.theplayerstribune.com/letter-to-my-younger-self-ronaldinho/